Hannah's Haute Session- Columbus Boudoir Photography
Downtown Columbus Boudoir Session
Miss Hannah is a long time friend of my fabulous make-up artist Emma, and is no stranger to art, including nude photography, so I knew we would get along great while planning her boudoir session. I wanted to kind of push the boundaries with her, and she definitely let me.
Her high-end, haute boudoir session took place at the ritzy Lofts Hotel, in downtown Columbus. I loved it and would definitely shoot there again. The only thing I didn't like was the lack of windows and natural light, but I maximized the use of the one window available.
Her hair and makeup look was natural with a touch of glam. Hannah's rings were gold and so was her manicure so Emma added a touch of shimmer to her eye color, but kept it very natural everywhere else. I LOVED it. Her hair was curled and teased at the crown, then shaken out to give a sexy bed head look.
Hannah was so sweet and let me bend, twist, pose and contort her however I felt necessary. In the end, it was worth it because she looks amazing in her photos and I couldn't wait to show them off! Check them out!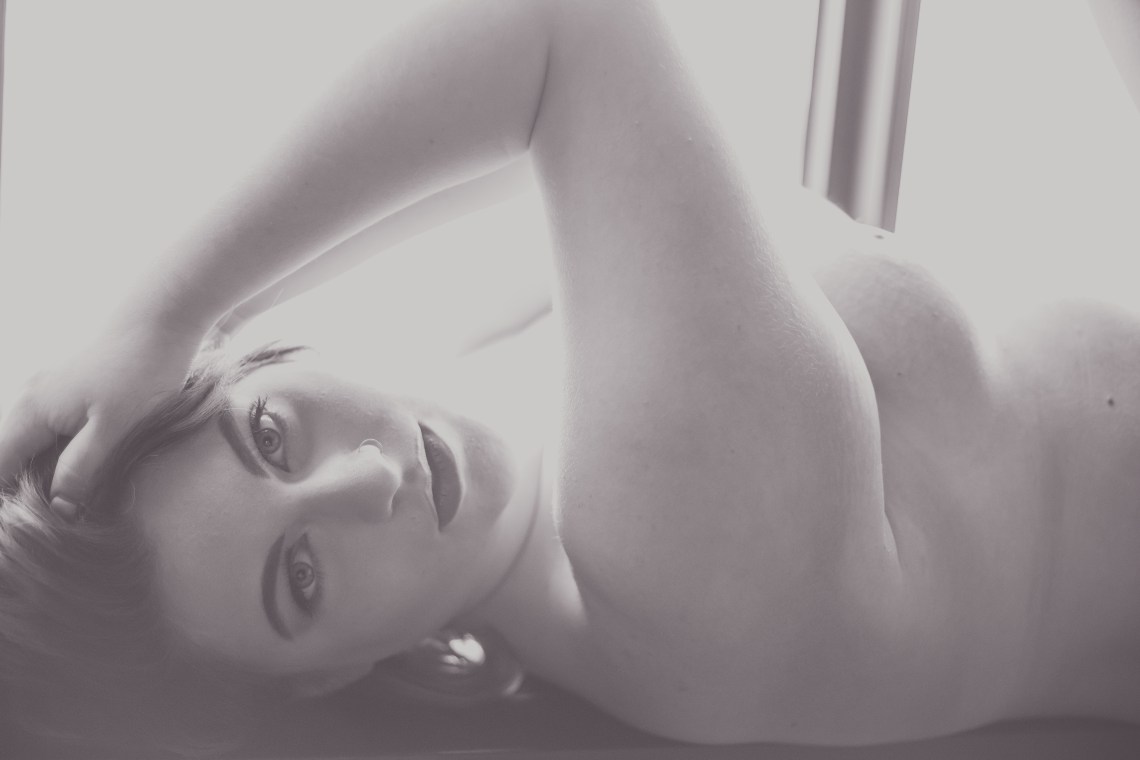 As I mentioned before I wanted to do something a little different with Hannah. The inspiration behind this shot is that my style is typically very subtle, a beautiful sexy, not as daring. A woman in a bed in her lingerie is the obvious choice, and I love it for that reason; but I wanted something with an edge, an excitement. Not only was the concept of this shot bad ass, Hannah's ability to pose once she was lying on a 12 inch windowsill was even more bad ass. Rock on, Hannah!
Interested in booking a session with me? Visit my contact page or shoot me an email, or call 614-616-1531. Not sure what to expect from a boudoir session? Check out this post for more info on what a session is like!